Magellan Ascend
Magellan Ascend is a major discount center offered through the Employee Assistance Program. Hundreds of discounts are available everyday, ranging from travel, entertainment, health, and more.
How to Navigate Magellan Ascend: Heading link
To access the discounts, the creation of a Magellan Ascend account is necessary. Please follow these simple steps to begin navigating through their website.
Login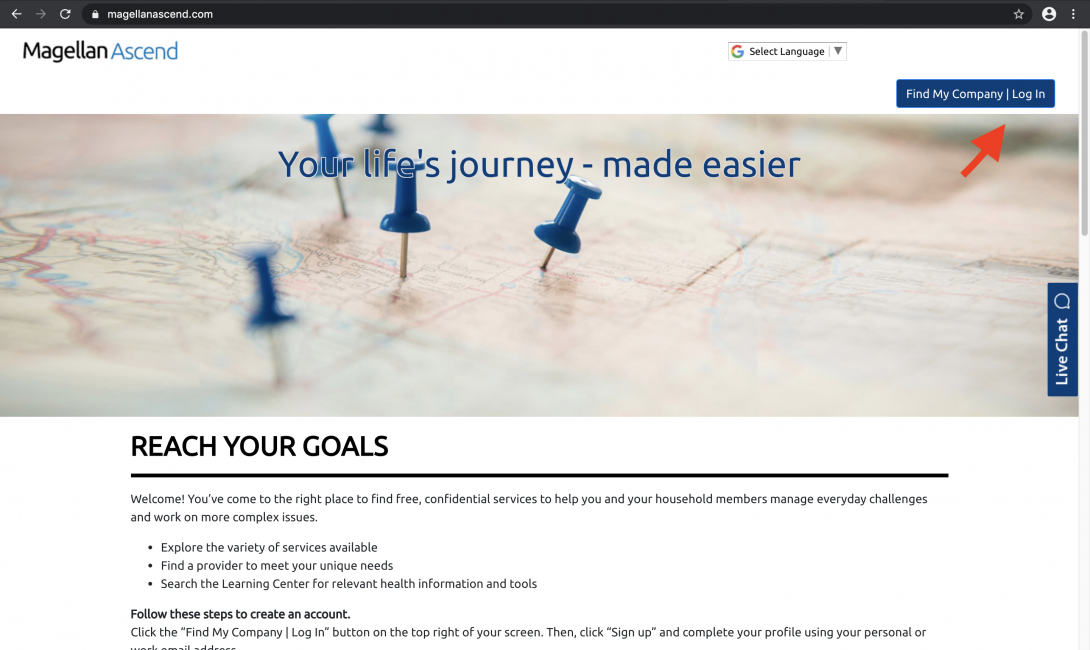 Go to magellanascend.com and press "Log In". If you already have an account, input your username and password. If not, press "Sign Up".
Account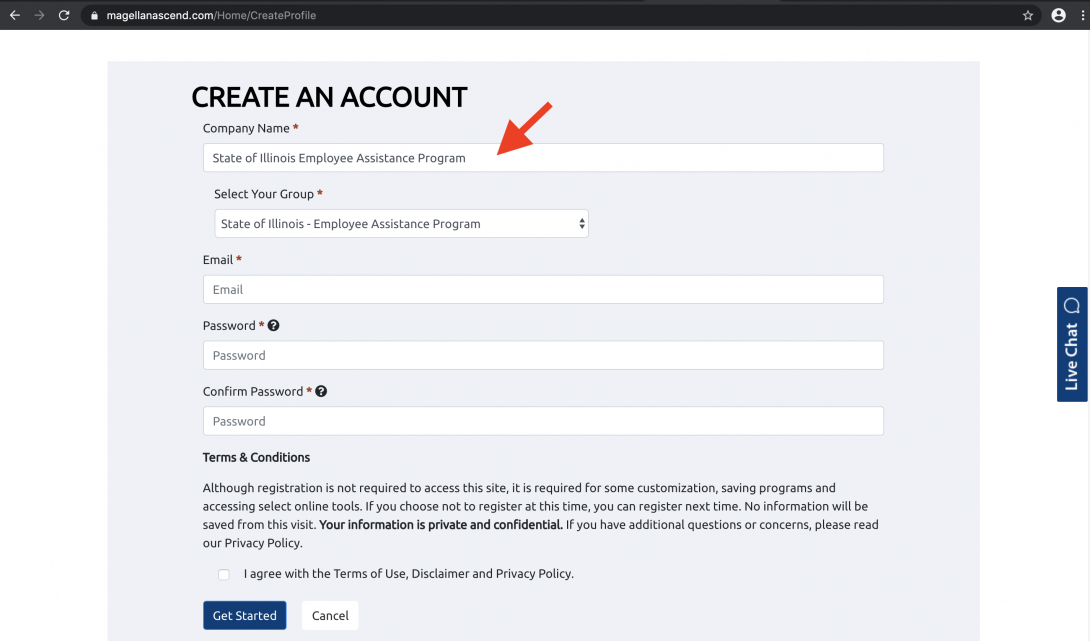 When signing up, use company name "State of Illinois Employee Assistance Program". When filling out your email and password, you may use personal emails.
Find Discount Center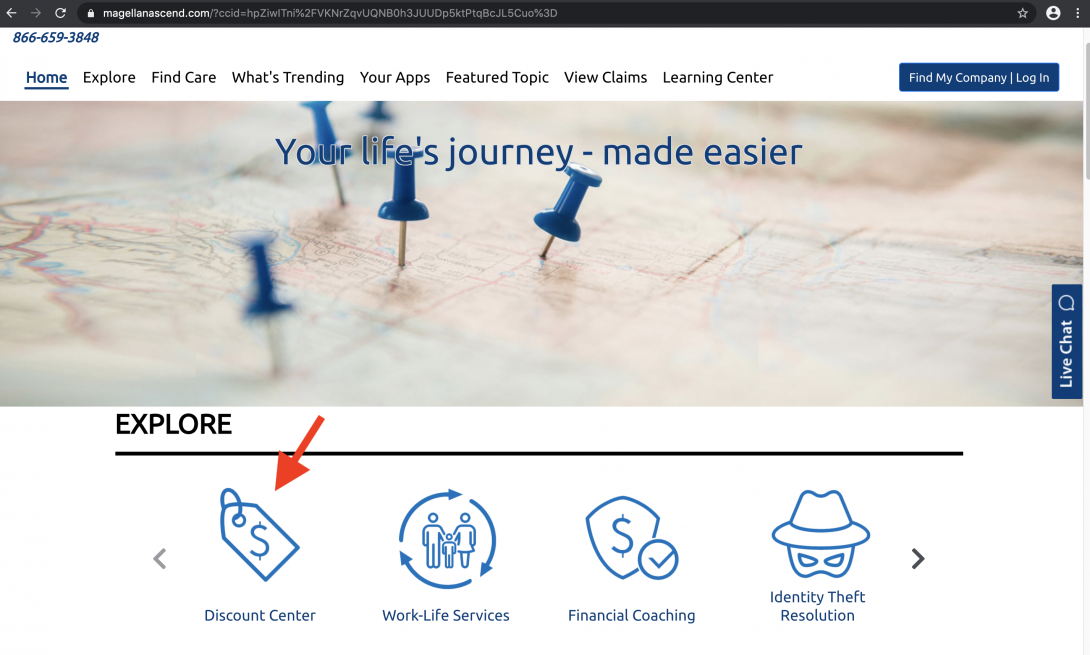 Once logged in, ensure you are on the homepage. Under the "Explore" headline, find and select the "Discount Center" category by using the side arrows.
LifeMart Discount Center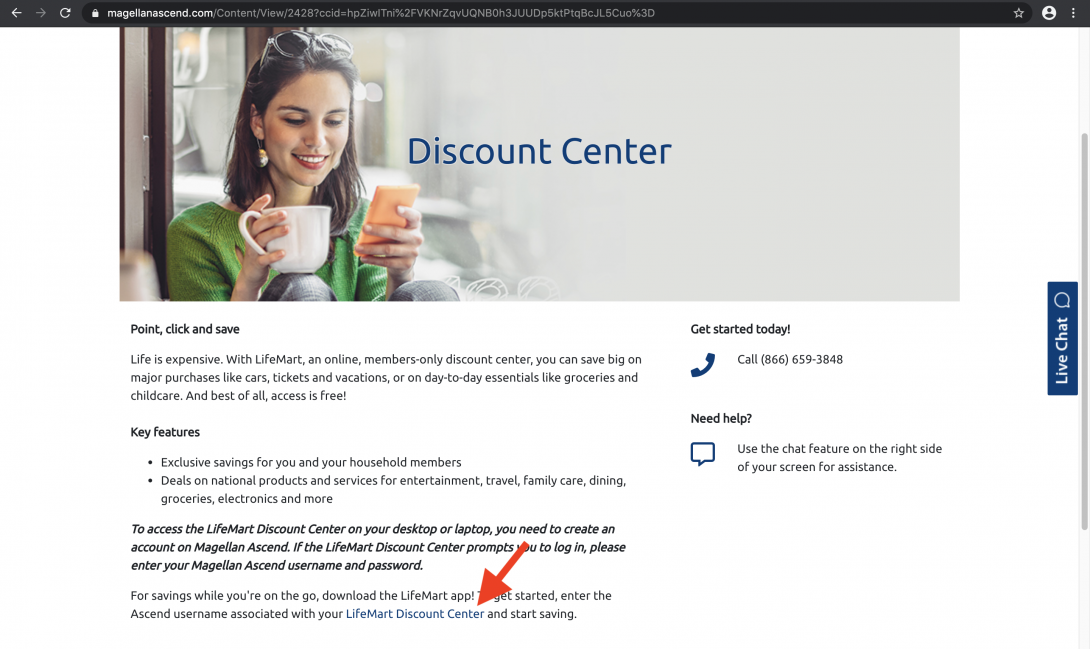 Select the highlighted link "LifeMart Discount Center" to be taken to the final page of discounts.
Magellan Ascend offers thousands of discounts, but here are just a few.
Note: These discounts are subject to change.
List of Entertainment Discounts

AMC Theatres Tickets and Snacks : 25 – 30% off
Blue Man Group : 40% off
Chicago Bike Tour : 15% off
Chicago City Pass : 55% off
Marcus Theatres Tickets : 30% off
Segway Tour : $10 off
Skydeck : 25% off

List of Fitness Discounts

Gold's Gym : $0 starting fee
LA Fitness : 50% off

List of Food Delivery Service Discounts

DoorDash : $0 delivery fee
Grubhub : $7 off $12
Postmates : $100 delivery credit

List of Hotel Discounts

Choice Hotels : 10% off
Days Inn : up to 20% off
MGM Resorts : up to 20% off

List of Travel Discounts

Seaworld : 45% off
Universal Orlando : Buy 2 Get 2 Days Free

List of Truck and Car Rental Discounts

Hertz : 25% off
Penske : 10% off